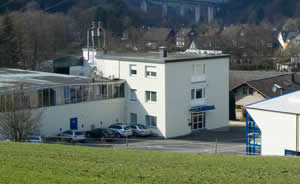 SCHROEDAHL develops and produces high quality pump protection valves for the up- and downstream segments. They are applied on offshore platforms, FPSO- (Floating Production Storage Offloading) or FSO- (Floating Storage Offloading) ships as well as in refineries and plants in the chemical industry.
The SCHROEDAHL- pump protection- and control valves are combinable with various types of pumps :
Crude oil pumps, extraction and transport
Pumps for liquid-gas, liquid-gas fuel, benzine, liquid ammoniac
Pumps for liquid process material
Booster- or auxiliary-pumps.
Seawater-Injection pumps.
Fire fighting pumps.
Because SCHROEDAHL products are applied in the toughest conditions, we manufacture at the highest quality level. The entire production- and manufacturing is in a line with the national and international regulations and engineering standards (DIN, UVV, Vd TUV, AD-data sheets, TRD, ASME, ANSI such as DIN ISO 9001 / EN 29001).
Furthermore, only high quality materials are used, from carbon steel to stainless steel duplex, to ensure permanent reliability through immaculate function